Welcome!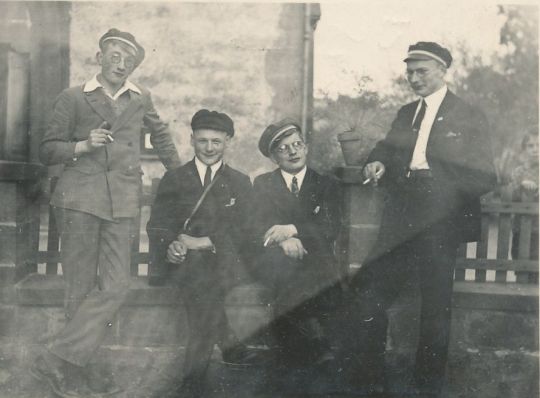 Who we are
We are a non-commerical project committed to documenting all genealogical relationships in the Southern Palatinate (Districts of the Südwestpfalz and the Südliche Weinstraße) and the French district of Bas-Rhin. We also document the emigrants from this area and their descendants in the country of immigration.
Would you like to contribute information about your family to the project?
For individuals or families already in the online database, the easiest way to get additional data to us is simply to find that individual or family (group sheet) in the database and then to use the Suggest tab at the top of that individual's or family's page.
For general comments, you can use the Contact us option above.
Photo: Boyhood friends Bundenthal